Instructions
Step One: Install the Duo Mobile App
ASI will send you two texts. The first one will be an installation link to download the app. The second text will be activation link.
When you click on the installation link in the text sent to your device by ASI, you are taken to the App Store or Google Play (depending on your device) to get DUO.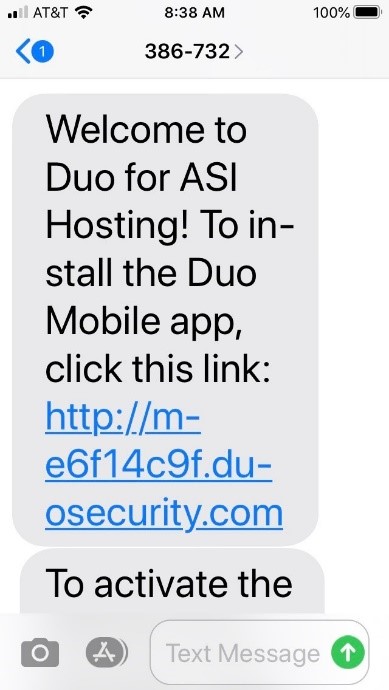 Install the Duo Mobile app.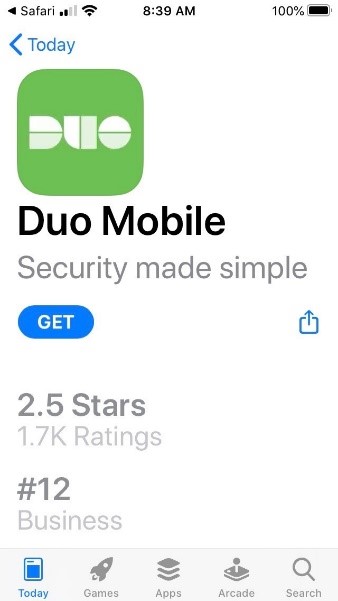 Step Two: After installing the app, open your device activation SMS (text) which will also be sent to your SmartPhone. This text should appear similar to the example below.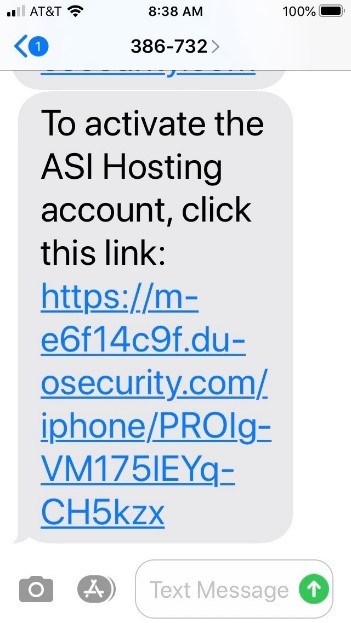 You may be prompted to allow the page to open Duo Mobile.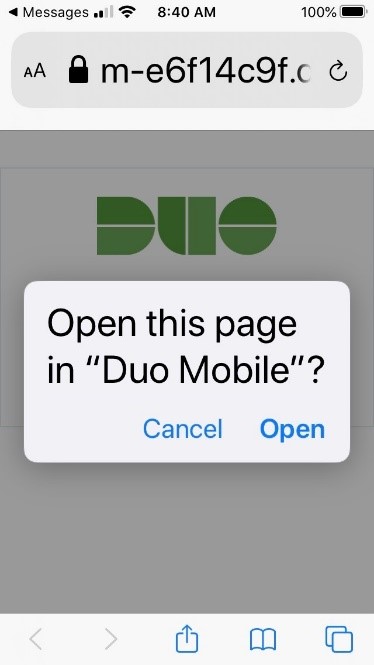 Click 'Open' and you should see that the "Hosting ASI" account has been added.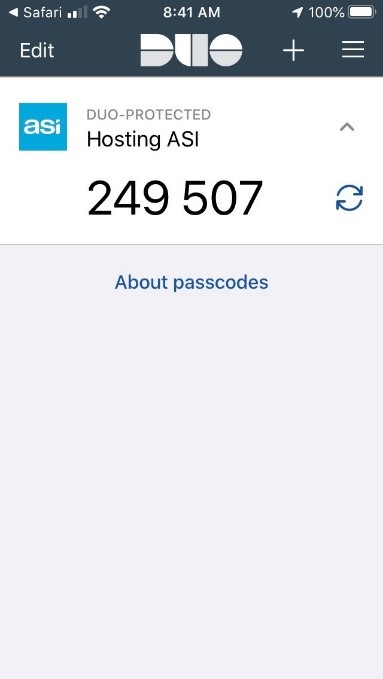 At this point, you are ready to go! You do NOT need to take any further steps, or do anything with the passcode presented.
Once your group is activated for DUO, you will start receiving prompts whenever you log into your server, as outlined, below.
Step Three: Watch this short video that provides a basic explanation of multi-factor authentication, and how it works with Duo: https://www.youtube.com/watch?v=rv12VryxlcE